Señor Grubby's Oceanside
Mexican Food Delivery & Takeout in Oceanside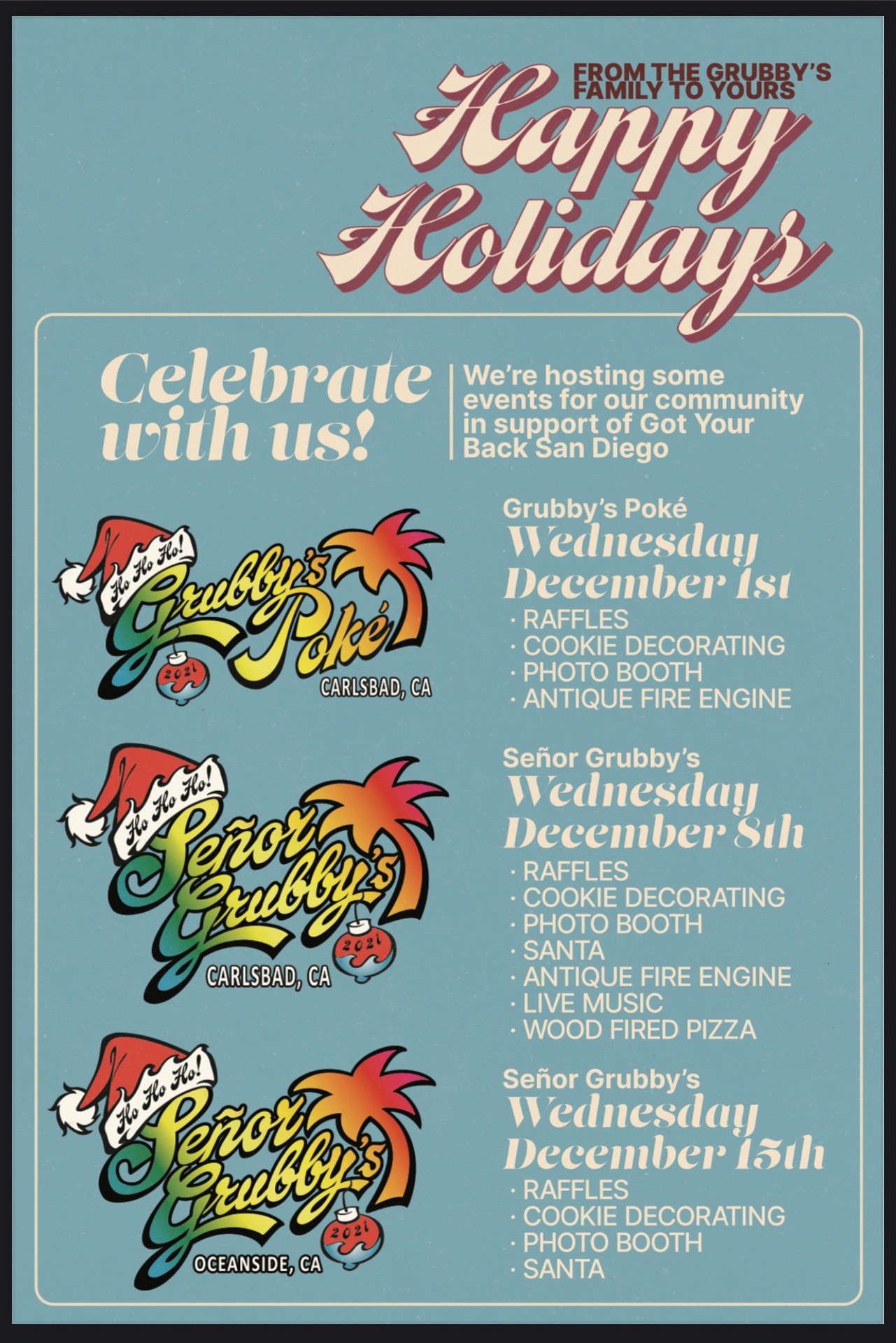 Wed, Dec 8, 5:00 pm
Señor Grubby's Carlsbad Annual Community Christmas Party!
Señor Grubby's Carlsbad, 377 Carlsbad Village Drive, Carlsbad CA 92008
Join us as we celebrate the Holiday Season with our wonderful community! While also raising funds, food & awareness for Got Your Back San Diego! This will be an evening of fun for the whole family...come one, come all! We've got🎅SANTA!! Elves, Photo Booth, Antique Fire Engine Rides, Raffles, Cocktails, Cookie Decorating, Food Drive, Fundraiser & MORE to celebrate the Holiday Season and raise money & awareness for Got Your Back San Diego! Food items in need: canned spaghetti sauce, Chef Boy R Dee meals, shelf stable milk (individual sized) ❤️
More Information
The well-being of people is our top priority, so we are taking precautions to protect your health. Our Oceanside location is available to you for Delivery and Walk-In / Take-Out services.
Contact Our Oceanside Location
Come Visit Us
Señor Grubby's | Oceanside
311 N Tremont St
Oceanside, CA 92054
Oceanside Opening Hours
Monday:
9am – 10pm
Tuesday:
9am – 10pm
Wednesday:
9am – 10pm
Thursday:
9am – 10pm
Friday:
9am – 10pm
Saturday:
9am – 10pm
Sunday:
9am – 10pm
Find Our Oceanside Location on the Map