Señor Grubby's
An award-winning, unique experience in Mexican food & craft cocktails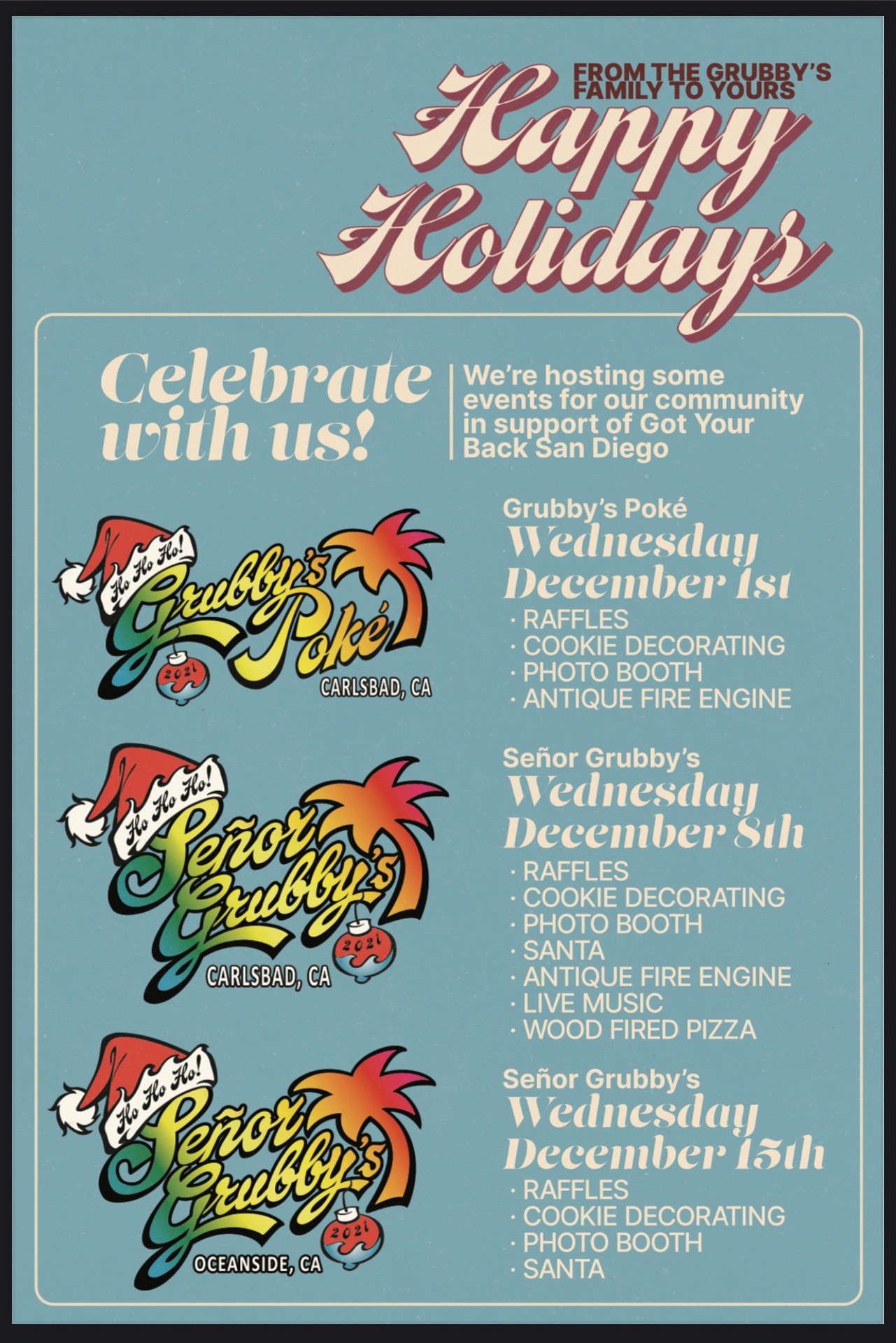 Wed, Dec 15, 5:00 pm
Señor Grubby's Oceanside Community Christmas Party!
Señor Grubby's Oceanside, 311 N Tremont Street, Oceanside CA 92054
Join us as we celebrate the Holiday Season with our wonderful community! While also raising funds, food & awareness for Got Your Back San Diego! This will be an evening of fun for the whole family...come one, come all! We'll have🎅SANTA!! Elves, Photo Booth, Live Music, Raffles, Cocktails, Cookie Decorating, Food Drive, Fundraiser & MORE to celebrate the Holiday Season and raise money & awareness for Got Your Back San Diego! Food items in need: canned spaghetti sauce, Chef Boy R Dee meals, shelf stable milk (individual sized) ❤️
More Information
Enjoy an experience for your whole family at Señor Grubby's.
"Food Forward -Family First" is the motto. We've created an atmosphere for all to enjoy; fun menu for the kids, street faire menu for all ages, and the #1 cocktail bar in North County.
Award winning menu
True authentic and handmade fresh… no gimicks!
Breakfast
An exciting fusion of Mexican and American breakfast plates ranging from chocolate chip pancakes to house-made chilaquiles.
Lunch
Authentic Mexican Street Faire favorites, featuring tortas, burritos,
"Best of San Diego" tacos y mas.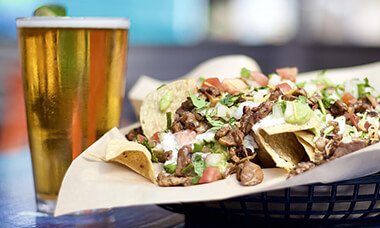 Dinner
Keeping tradition alive with hand-pressed corn tortillas, Baja style shrimp by the pound, award winning cocktail bar, & mucho more.
Enjoyed the shrimp Diablo fajita dish. Real Texans love some heat and they nailed it. Large family; they accommodated and still met the Covid-19 rules. Would recommend and definitely go again when in town!
Joseph Ybarra Sr.
🌮 🌮 🌮 🌮 🌮

Found this spot just walking around during a day trip to Oceanside. I ordered the chips and cheese appetizer and a shrimp and steak burrito and it was so good! There was some sorcery going on here because my burrito was hot and steaming until the last bite and it took me a while to finish it. Can't wait to go back!
We are big fans of the Senor Grubby's in Carlsbad, so we were ecstatic when we saw one opening in Oceanside. This place did not disappoint! The restaurant is clean, organized, laid back and beautiful! It really fits in with Oceanside. The food was amazing, every bite was just as savory as the last. The portions are large and full of flavor. The staff was helpful, suggestive and friendly. We will be visiting often!
Grab your grub now!
During Covid-19 we're open for takeout & delivery, as well as outdoor patio & indoor dining. We're also available to cater your special event.
Order Your Grubby's Online
Now order your favorite Mexican food online. Breakfast, lunch or dinner available for delivery & takeout.
Grubby's Catering Services
At Señor Grubby's we offer catering services for muy grande affairs with delivery, pickup or on-site cooking.
If you are looking for a terrific caterer for your event, call Senor Grubby's! Not only is the food delicious but the service is amazing. Raschelle coordinated everything expertly for our party and our server Ron was the best. Highly recommend.
Delicious food, thank you for supporting our local charities. We had a great event for the Scripps Encinitas Hospital Foundation and everyone raved about your food and service. Thank you!