Señor Grubby's
In 2008, we decided put our own twist on Mexican and American favorites creating what we like to call "California Grub". Our primary focus was Mexican influenced street tacos and an infused breakfast; we have evolved to become an award-winning restaurant, year over year. We are here to serve our commuity through great grub, giving back, and throwing rad parties!
Food-forward, family-first, fun-loving.
Grubby's
Grubby's Family
Señor Grubby's started off as a 'little taco shop' in Carlsbad, and we have grown into something so much larger. We know have 2 Señor Grubby's locations. We have been awarded 'Best of San Diego' awards. We have donated back thousands of dollars to local charitable organizations, schools, sports teams, families in need, and nonprofits. We continue to evolve with the times & push ourselves for greatness.
Grubby's Poke & Fish Market is the brainchild of a group of North County locals who have a passion for food, family and community. They have created a restaurant for locals by locals, accentuating all of the things that makes North County San Diego great, from the beaches to the breweries. Oh, and did we mention we are the proud winners of San Diego City Beat 'Best Poke' for 2018 & 2019!
Facebook
Reach: 107,767
Impressions: 119,900
Engagement: 2,679
Instagram
Reach: 27,528
Total Swipe Ups: 745
Twitter
Profile Visits: 81,434
Impressions: 72,900
Justin Jachura says his goal is "to become so interwoven in the fabric of our community, that people would notice if we stopped doing all that we do…" and he's been dedicated to seeing that vision become a reality. Jachura is the cofounder of Señor Grubby's & he hopes to see his business continue to grow and thrive in the city he's called home for 35 years. "We've done our best to build a quality brand that people can count on, not only with food but with service to our community," he says. "I love serving people and our community."
The foundation of the business that Jachura & his partners have built, has been that which thrives on being able to serve the community. This drive to give back has taken form in many ways: weekly fundraisers – "We Care Wednesdays" – helping local sports teams, schools, nonprofits, and even families that have found themselves faced with the hardest circumstances of their lives; donations to local events in the form of gift cards, merchandise, food, space to use in the restaurant; food donations to first responders during times of emergencies; sponsorship of events such as golf tournaments to raise funds for local nonprofits; and one of our favorites…parking lot parties!
Starting in 2013, Señor Grubby's chose to hold parking lot events in support of local non-profits. These events have helped raise money for Carlsbad Pop Warner, Join Hands Save a Life, Warrior Foundation Freedom Station, Operation Amped, Urban Surf 4 Kids, Boys & Girls Club Carlsbad, and the longest running beneficiary of our parking lot parties has been Got Your Back San Diego. GYBSD helps to feed local children who are considered 'food insecure'.
Since 2013, Señor Grubby's annual Christmas parties have all been in support of raising money for GYBSD. In the months leading up to the event, Grubby's sells paper backpacks to raise even more money to feed the children benefiting from the services of GYBSD. Each backpack represents the money that will be used to help fill a real backpack for a child in need.
In 2019, this point-of-sale fundraising effort raised nearly $1200; that amount feeds at least 2 children every weekend, for an entire year! And every year, Jachura requests that each employee that interacts with a customer, "simply ask the question"…because you might not realize how every donation, big or small, can impact the life of someone in need.
Who We Are
Welcome to the family. Skate. Surf. Snow. Climb. Art. After 12 years of fine-tuning our restaurant, we are so excited to now introduce 'We Grubby', an active lifestyle movement that will take the same love of life and community to the adventure sports world. We have an expanded reach of 1M+ on social media through partnerships and sponsored adventurists. Tapping into professional sports such as, but not limited to, skateboarding, surfing, rock climbing, snowboarding, moto, and more. LIVE broadcast events will be our main focus of outreach teaming up with other like-minded companies to push fun and adventure, while raising monies and awareness for nonprofits we believe in.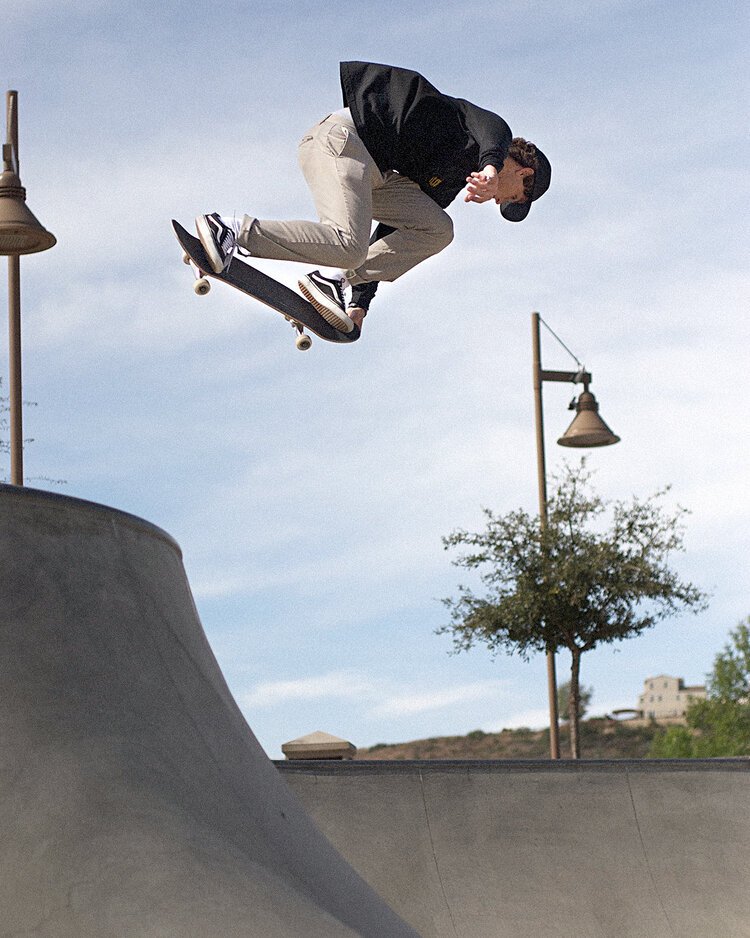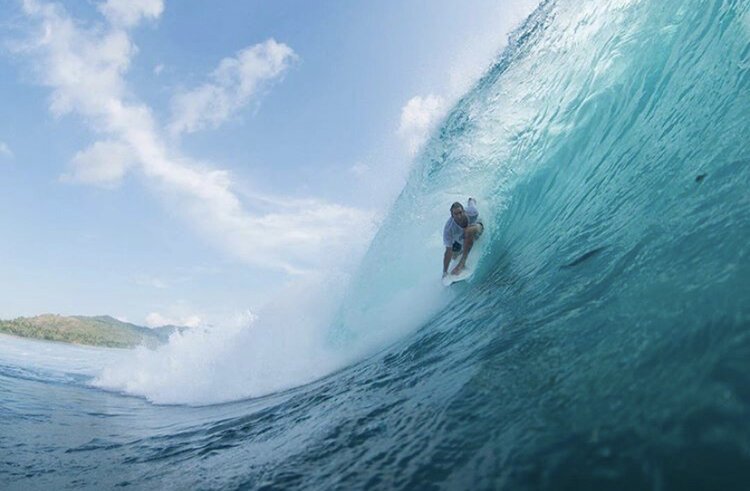 Social Audience & Stats
April 2020
43.6K Followers
@wegrubby
Accounts Reached: 13k
Impressions: 40k
Views on Page: 207+k
Professional Experience
X Games Gold Medalist
Nitro Circus Athletes
Jackass Stuntmen
Big Wave Surfers
Big Wall Rock Climbers
Future Olympic Competitors
Events Audience
3.7M x Games
1.1M Simple Sessions
244K Dew Tour
Social Audience
718,400
Total following throughout Skate, Surf & Climbing Team.
Events Goals
Raise funds & awareness for local nonprofits vial ive broadcast extreme sporting events
Sponsorship collaborations
Expand social media reach
Documentary film
Sponsorship packages
Señor Grubby's Parking Lot Events
Email Blast to 5k+
Social Media Reach 56k+
Business Name on 2k+ Flyers
Business Name on 100+ Posters
MC Mentions throughout Event
Business Name on Event T-Shirt
Banner Display at Event
Company Booth at Event
Press Release
Professional Event Photos with Business Watermark
Photobooth Images with Business Logo
Radio Presence 100k+
Email Blast to 5k+
Social Media Reach 56k+
Business Name on 2k+ Flyers
Business Name on 100+ Posters
MC Mentions throughout Event
Business Name on Event T-Shirt
Company Booth at Event
Press Release
Email Blast to 5k+
Social Media Reach 56k+
Business Name on 2k+ Flyers
Business Name on 100+ Posters
MC Mentions throughout Event
Business Name on Event T-Shirt
Press Release
Email Blast to 5k+
Social Media Reach 56k+
Business Name on 2k+ Flyers
Business Name on 100+ Posters
MC Mentions throughout Event
We Grubby Adventure Sports Events
Email Blast to 5k+
Social Media Reach 725k+
Day of Event Estimated Reach 5M+ Viewers
Business Name on 2k+ Flyers
Business Name on 100+ Posters
MC Mentions throughout Event
Business Name on Event T-Shirt
Banner Display at Event
Company Booth at Event
Press Release
Professional Event Photos with Business Watermark
Photobooth Images with Business Logo
Radio Presence 100k+
Email Blast to 5k+
Social Media Reach 725k+
Day of Event Estimated Reach 5M+ Viewers

Business Name on 2k+ Flyers

Business Name on 100+ Posters
MC Mentions throughout Event
Business Name on Event T-Shirt
Company Booth at Event
Press Release
Email Blast to 5k+
Social Media Reach 725k+
Day of Event Estimated Reach 5M+ Viewers

Business Name on 2k+ Flyers

Business Name on 100+ Posters
MC Mentions throughout Event
Business Name on Event T-Shirt
Press Release
Email Blast to 5k+
Social Media Reach 725k+
Day of Event Estimated Reach 5M+ Viewers

Business Name on 2k+ Flyers

Business Name on 100+ Posters
MC Mentions throughout Event